Reach your customers with roll ups.
Communicate in an effective way with your customer. A roll up emphasises the advantages of your product or service in a catchy way. Use to-the-point texts, clear logos and large, expressive images. For the texts, think of a slogan, a discount, an attractive reward, etc. Choosing the right images and texts will determine the success of your roll up. Draw the attention of your target audience to your product by involving them and interesting them, and making them curious. Below are some compelling examples.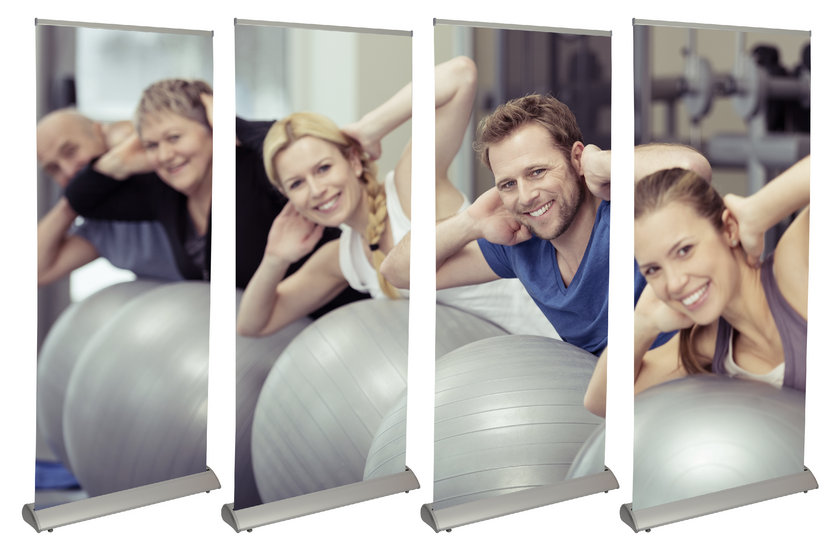 Above, you can see 4  Roll up deluxe 100 in a row.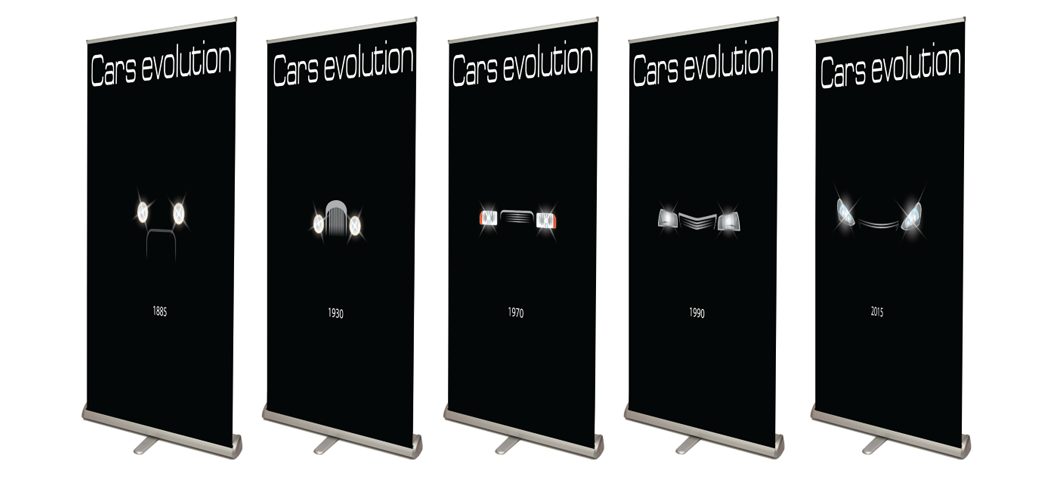 5x Roll up comfort 100


6x Roll up classic 120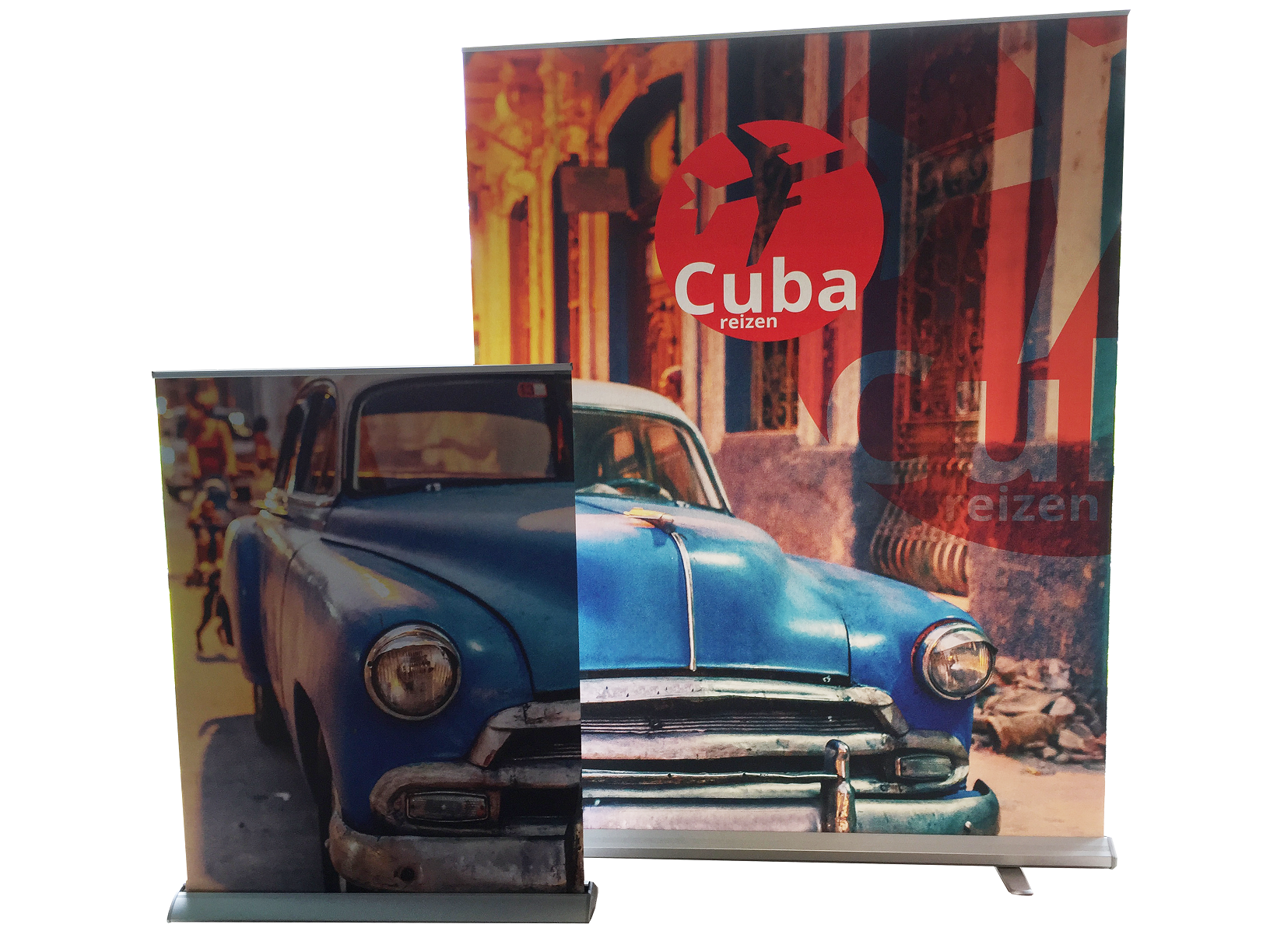 Roll up deluxe 120 (not completely rolled out) with a Roll up XXL 300.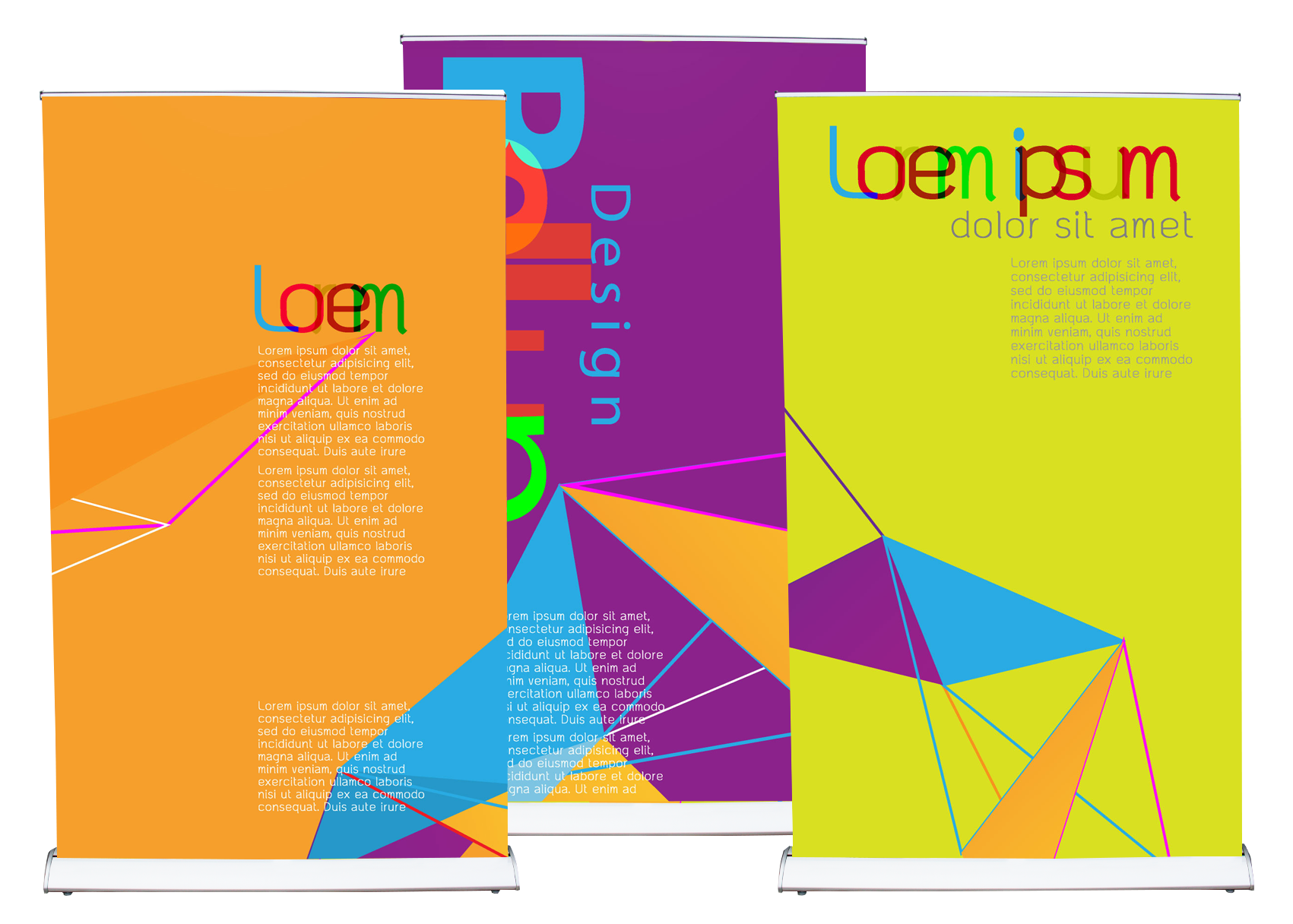 3x Roll up deluxe 120